Access ALL RV & Home Stand By Generac Generator Parts Manuals
Simply Type the Model Number into the Search Bar, or find your Model in the list. Click the link to access the PDF of the Product Manual
RV Parts Search WIZARD
With AnyRVParts super simple Search Wizard, our RV Dealer Partners can now find the parts they need faster than ever. 
Just Start Typing in the Search Bar at the Top of the Page...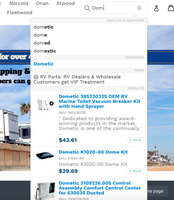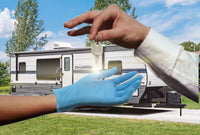 ***PSA*** Help Local Doctors & Nurses
If you know an RV owner who wants to loan their RV to a local Dr or Nurse, on the front lines of the COVID-19 battle, we want to help in any way we can. These medical heroes are often having to sleep on their back porch, in order to distance themselves from their family, after their long work shift ends. We want to connect local RV owners and these First Responders. For more information, please go to Facebook and search for "RVs 4 MDs" Thank you for helping! Please stay safe and healthy. We appreciate you!! AND please spread the word about "RVs 4 MDs"
RVs 4 MDs
Orders Placed by 5pm PST Ship SAME DAY
After serving RV Dealers for over 40 years, we know how important it is to get your replacement parts FAST. So we optimized our fulfillment operation to make it easier to place last minute orders and still keep your RV repair job on track.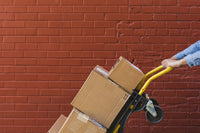 Special Incentives & Discounts
If you are an RV Repair Shop, RV Dealer, or operate a Mobile RV Repair business, we offer significant discounts over manufacturer list prices. Click Here for more details.
A 40 Year Legacy of Distributing RV Parts
Schwalm Inc. (AnyRVParts.com) was founded over 40 years ago by Bob Schwalm. Today we continue to serve the RV Industry we know and love. 
Call Us at (800)-237-4318 | 951.405.8007
email: sales@schwalmparts.com
Warehouse Address: 12600 Stowe Drive STE 8, Poway, CA 92064