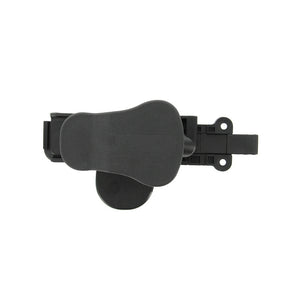 Fleetwood 580416 OEM RV Screen Door Handle Latch/Lock - Motorhome Improvement Accessory - Replacement Part
Regular price $106.99 Sale
Experience maximized functionality and improve the comfort of your motorhome with the Fleetwood 580416 Screen Door Handle Latch/Lock! Manufactured to ensure quality precision that meets performance, this product guarantees to deliver you with enhanced durability and trusted reliability. This RV accessory is built to support most Fleetwood RV screen door handles to provide you with enhanced motorhome for maximized comfort and convenience. The Fleetwood Screen Door Handle Latch features a simple, durable, and trouble-free design that allows you to attach it to any compatible screen door handles quickly. Boost your RV's performance with this original product of Fleetwood and enhance your motorhome with guaranteed OEM parts made to provide you with the best quality performing product.
_ QUALITY CONSTRUCTION - Precisely built to deliver you with maximum durability using hard-wearing materials, providing you with a reliable product to last over time.
_ SCREEN DOOR COMPATIBILITY - Built to support most Fleetwood RV screen door handles and designed to enhance your motorhome, providing you with maximized convenience and comfort.
_ EASY INSTALLATION - This motorhome accessory features a simple, durable, and trouble-free latch constructed to generate easy and hassle-free attachment onto any compatible screen door.
_ ORIGINAL EQUIPMENT MANUFACTURER - This Screen Door Handle Latch is a guaranteed OEM part designed to deliver you with a reliable and high-performing product.
_ SUPPLIES AND PARTS FOR MOTORHOMES - This item is an original product of Fleetwood. A full line of Fleetwood RV accessories and replacement parts are also available.