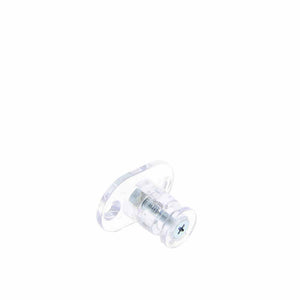 Fleetwood Winnebago 141634-01-000 OEM RV Trusty Bobbin Bracket for Blinds - 0.9"
"
Conquer tough roads and experience traveling made easy with Fleetwood. Dedicated to building dependable motor coaches backed with quality and professional performance, making every motorhome moving in no time.
The Fleetwood Winnebago 141634-01-000 Trusty Bobbin Bracket for Blinds is structured and precisely manufactured through a series of careful process, guaranteed to promote the benefits of quality and excellence in performance. This high-grade replacement part is engineered to fit most Fleetwood makes and models, ensuring proper function and maximum unit performance.
Replace old and faulty RV parts and experience smoother travels with genuine replacement tools. Optimize the functionality of your vehicle with reliable solutions from the wide selection of Fleetwood accessories!
" FULLY DEVELOPED STRUCTURE - Constructed from industrial grade and quality coated materials. Assembled to provide every user with the advantage of mobility and functionality.
MODEL AND UNIT FITMENT - Developed to offer precision fitting for bracket attachment. Designed for easy fastening, creating the proper fitting for secured operation and safer navigation.
MADE TO ENHANCE VEHICLE POTENTIAL - Engineered to provide the necessary function, enabling enhanced and increased unit performance. Constructed from durable plastic and measures a total of 1-inch heigh with a .625-inch diameter.
ORIGINAL EQUIPMENT MANUFACTURER - This genuine replacement part is a guaranteed OEM part designed to deliver you with a reliable and high-performing product.
SUPPLIES AND PARTS FOR MOTORHOMES - Manufactured with high-grade precision by Fleetwood Group. A full line of Fleetwood accessories and replacement parts are also available.