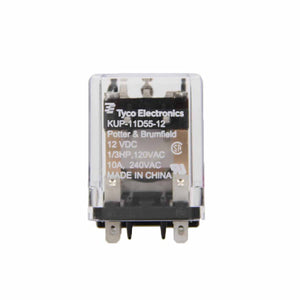 Generac 063617 OEM RV Relay Panel w/ Flange Mount - Coil Rated 12 Volt DC DPDT (G063617)
Regular price $29.55 Sale
Generac has been developing a wide range of top-quality equipment since 1959, providing optimum performance for all of your commercial and industrial needs. With its long-term vision to promote environmentally-responsible products, processes, and partnerships, you're bound to get yourself product options that are both fully functional and ecologically sustainable; a positive contributor of growth in the industry.
This Relay Panel is made and designed suitably to fit RV engine generators and B and C option control panels. This relay panel has a coil rated 12VDC and DPDT contacts. It has two rows of four 0.187" spade terminals. It is used in small Generac automatic transfer switches.
This replacement part is guaranteed long lasting, durable, and reliable. Experience a quality-focused replacement part manufactured to precision with only the best materials.
Equip your RV with tools that deliver superior performance and optimum power control. With the wide range of high functioning parts and pieces that Generac offers, you and your family will enjoy smoother travels.
_
_ REPLACEMENT PART - It works well and designed to fit with other Generac branded generators, such as Guardian, Centurion, Watchdog, Bryant, Carrier, Honeywell, and Siemens.
_ SLEEK AND STURDY CONSTRUCTION - This relay panel guarantees a reliable structure that's durable and heavy-duty for optimum and efficient use.
_ SYSTEMATICALLY DESIGNED - This relay panel is carefully designed to work together in the RV engine to provide you with a quality focused, simple, and trouble-free product.
_ ORIGINAL EQUIPMENT MANUFACTURER - This guardian relay panel is a guaranteed OEM part designed to deliver you with a reliable and high-performing product.