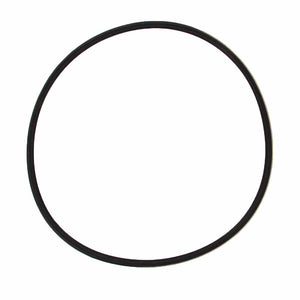 Generac 0C1112 OEM RV Power Generator Belt V-RIB 4Lx42.75
Regular price $42.80 Sale
Generac has been developing a wide range of top-quality equipment since 1959, providing optimum performance for all of your commercial and industrial needs. With its long-term vision to promote environmentally-responsible products, processes, and partnerships, you're bound to get yourself product options that are both fully functional and ecologically sustainable; a positive contributor of growth in the industry.
The Generac 0C1112 Power Generator Belt gives your generator the immediate and smooth flexing, providing you with the ability to tighten it on the generator mounted on the engine. This belt achieves enough tension in your machine for a smooth ignition and right fit. Its high-quality construction makes it a heavy-duty generator accessory that is far from slacking.
Equip your RV with tools that deliver superior performance and optimum power control. With the wide range of high functioning parts and pieces that Generac offers, you and your family will enjoy smoother travels.
_
_ ULTRA-PRECISION CONSTRUCTION - Originally manufactured with carefully selected heavy-duty and high-grade materials, offering enhanced durability and functionality over time.
_ MULTIPLE UNIT DRIVER - Functions as a single continuous belt that effectively drives and connects multiple devices in an engine. It prompts the movement of an alternator, power steering and water pump, air conditioning compressor, air pump and more.
_ GENERATOR UNIT COMPATIBILITY - Engineered suitable for most Generac RV generators of different models and units, delivering enhanced vehicle performance and engine flow.
_ ORIGINAL EQUIPMENT MANUFACTURER - This generator belt is a guaranteed OEM part designed to deliver you with a reliable and high-performing product.