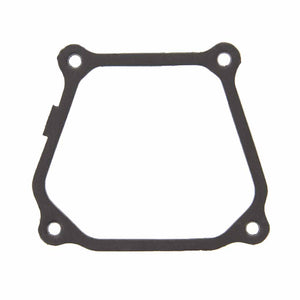 Generac 0C3150A OEM Valve Cover Gasket (Rocker Cover) 410 Engine, Replaces 070987
Regular price $15.00 Sale
Generac has been developing a wide range of top-quality equipment since 1959, providing optimum performance for all of your commercial and industrial needs. With its long-term vision to promote environmentally-responsible products, processes, and partnerships, you're bound to get yourself product options that are both fully functional and ecologically sustainable; a positive contributor of growth in the industry.
The Generac Valve Cover Gasket is the ideal product to help you prevent oil leakage and dripping from your lawn and garden engines. Avoid the oil from getting in other parts of your machine and avoid further engine malfunctions. This product also fits perfectly, it is recommended that surface should be clean and dry for an easier installation. Made of durable and hard-wearing material, never worry about oil leakage again with this Generac Valve Cover Gasket!
Equip your RV with tools that deliver superior performance and optimum power control. With the wide range of high functioning parts and pieces that Generac offers, you and your family will enjoy smoother travels.
_
_ LEAK PROOF COVERAGE - This valve cover gasket prevents oil leakage and dripping out or on the exhaust manifold.
_ SECURED AND PERFECT FITTING - This valve gasket replacement part has an overall dimension of 4 x 3.5 inches that is easy to install and secure for a less hassle maintenance.
_ HARD-WEARING AND DURABLE - This valve cover gasket is made of quality materials for durability that lasts longer when used.
_ SUPPLIES AND PARTS FOR MOTORHOMES - This item is an original product of Generac Group. A full line of Generac accessories and replacement parts are also available.