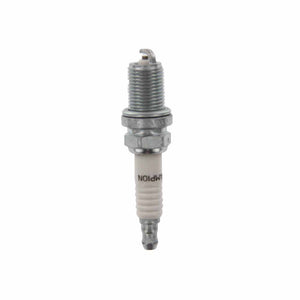 Generac 0G0767A OEM RV Spark Plug 0.040" Gap, Replaces 072347 - Fuel Igniter, Replacement Part
Generac has been developing a wide range of top-quality equipment since 1959, providing optimum performance for all of your commercial and industrial needs. With its long-term vision to promote environmentally-responsible products, processes, and partnerships, you're bound to get yourself product options that are both fully functional and ecologically sustainable; a positive contributor of growth in the industry.
Allowing the engine to cool and disconnect, this product has a spark plug wire before installment. This product is a manufacturer substitution and some parts may differ in appearance but is a functional equivalent to prior parts. It features an overall measurement of 3 x 3/4 x 3/4 inches in length, width, and depth respectively and weighs 0.09 lbs.
Equip your RV with tools that deliver superior performance and optimum power control. With the wide range of high functioning parts and pieces that Generac offers, you and your family will enjoy smoother travels.
_
_ ORIGINAL EQUIPMENT MANUFACTURER - This spark plug is a guaranteed OEM part designed to deliver you with a reliable and high-performing product.
_ SUPPLIES AND PARTS FOR MOTORHOMES - This item is an original product of Generac Group. A full line of Generac accessories and replacement parts are also available.
_ REPLACEMENT PART - This authentic Generac spark plug is made and designed to be compatible with 861, 802, 803, 940, 941, 9557, 595, 9592, 9593, 9600, 9734, 9735, 2010, 4164, and 5754 models.
_ ECO-FRIENDLY - Generac develops its product with the utmost attention; both function and effects on nature. It aims to minimize environmental impact with a reduced amount of used materials and emissions produced without compromising its performance.