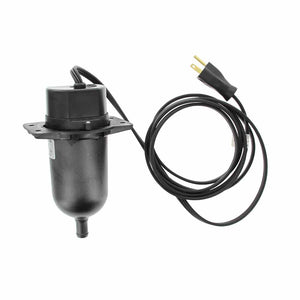 Generac 084918C OEM RV Block Heater 120V-1800W for Engineered Standby Generators
Regular price $285.00 Sale
Generac has been developing a wide range of top-quality equipment since 1959, providing optimum performance for all of your commercial and industrial needs. With its long-term vision to promote environmentally-responsible products, processes, and partnerships, you're bound to get yourself product options that are both fully functional and ecologically sustainable; a positive contributor of growth in the industry.
The Generac Block Heater is the ideal product to help you ensure that the lubricating oil that the parts in the machine needs are warm and distributed easily especially during the start cycle to reduce engine wear. Avoid further possible malfunctions from happening because of non-lubricated machine parts. This product also fits perfectly and is easy to install. It replaces TPS181GT10-000, TPS181GT10-007, KHTPS181GT10-003, TPS181GT10-003, Generac 84918C, 084918C, 21446, some Katolight, Kohler & Onan generator heaters, and many other RV engine. Made of durable and hard-wearing material, never worry about a worn out and too much exhaust emissions with this Generac Block Heater!
Equip your RV with tools that deliver superior performance and optimum power control. With the wide range of high functioning parts and pieces that Generac offers, you and your family will enjoy smoother travels.
" REDUCE ENGINE WEAR - This block heater ensures that the lubricating oil is warm and easily gets to the important parts of the machine in start cycle.
SECURED AND PERFECT FITTING - This block heater replacement part features a size that's easy to install and secure for a less hassle maintenance.
HARD-WEARING AND DURABLE - This block heater is made of quality materials for durability that lasts longer when used.
SUPPLIES AND PARTS FOR MOTORHOMES - This item is an original product of Generac Group. A full line of Generac accessories and replacement parts are also available.
ORIGINAL EQUIPMENT MANUFACTURER - This RV part/accessory is a guaranteed OEM part designed to deliver you with a reliable and high-performing product.