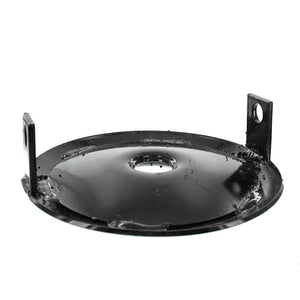 HWH RAP17525 OEM RV Hydraulic Jack Foot Pad - 8-Inch Diameter - Replaces RAP8464
Regular price $163.20 Sale
Take your RV's performance to the next level with HWH RAP8464 OEM RV Hydraulic Jack Foot Pad. Packed with great features and made from quality materials with great safety features which provide a premium mobile home experience that you and your family will enjoy! Founded in the year 1967, this US-based company develops hydraulic systems and machines. Known to have a strong reputation as a reliable manufacturer in the replacement part industry, they also ventured into motorhome parts and HWH RAP8464 Hydraulic Jack Foot Pad is part of their excellent lineup.
_ PIONEER OF RV PARTS - Founded in 1977, this brand has been known to have extensive knowledge when it comes to RV replacement parts. With almost 5,000 in stock parts to choose from, your RV will be constantly in tip-top shape.
_ DESIGNED FOR JACK PROTECTION - This product's purpose is to protect your jack from sinking to the soft ground, making the item a very convenient and useful tool for motorhome owners worldwide.
_ ENSURES HIGH LEVEL OF SAFETY AND DURABILITY - Made from top of the line products and with the state of the art technology while keeping the consumers in mind. It will definitely meet your standards without burning a hole in your pocket.
_ ORIGINAL EQUIPMENT MANUFACTURER - This replacement is a guaranteed OEM part to deliver you only with a reliable and high-performing product.
_ SUPPLIES AND PARTS FOR HYDRAULIC JACK FOOT PAD - Performs well and perfect replacement or spare parts for your Hydraulic Jack Foot Pad and other HWH accessories.