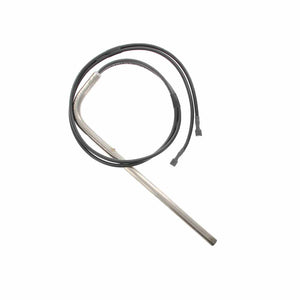 Norcold 621702 OEM RV AC Refrigerator Fridge Unit Heating Element - 300W, 110V Same as 2943469003
Regular price $78.67 Sale
"
Norcold has been providing the RV industry with up-to-date, quality services and is currently one of the leading brands known in the United States; a brand proven to continuously innovate bold products that deliver superior and reliable performance.
The Norcold 621702 AC Refrigerator Heating Element is designed with high-quality and durable materials. It is an original replacement part that provides optimal functionality to fulfill your camper needs.
Get your RV fridge up and running as you equip it with this heating element which sufficiently aids the supply of heat. It uses 300 watts and 120 volts of electricity.
Experience worry-free travels with the whole family for more years to come as you equip your mobile home and replace those old and faulty ones with genuinely functional tools, parts, and accessories from Norcold!
" DURABLY DESIGNED AC HEATER - Made to last long in your repertoire of RV parts and tools. This AC Heater Element has proven functionality with a power supply suitability of 300 watts and 110 volts.
ORIGINAL EQUIPMENT MANUFACTURER - This close-to-the-original replacement part is a guaranteed OEM part designed to deliver you with a reliable and high-performing product.
SUPPLIES AND PARTS FOR MOTORHOMES - This item is an original product of Norcold. A full line of Norcold accessories and replacement parts are also available.