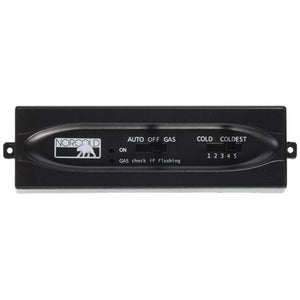 Norcold 621988 Optical Control Assembly
Regular price $98.28 Sale
NorcoldåÊhas been providing the RV industry with modern, quality services and is currently one of the leading brands known in the United States; a brand proven to innovate bold products known for delivering superior and reliable performance continuously.
TheåÊNorcold 621988 Refrigerator Optical Control Board AssemblyåÊis structured and precisely manufactured through a series of careful process, guaranteed to promote the benefits of quality and excellence in performance. Exclusively developed to fit Norcold N611/ N811 Series Refrigerator. This replacement part is improved with a 2-way function that allows every user to set the temperature from cold to coldest. Its high-grade construction ensures every refrigerator system is always at maximum performance.
Experience worry-free travels with the whole family for more years to come and equip your mobile home with genuinely functional tools, parts, and accessories fromåÊNorcold!