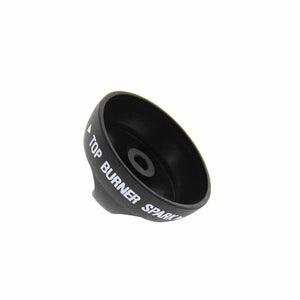 Suburban 140229 OEM RV Stove Range Piezo Igniter Burner Knob - Cooktop Accessories and Replacement Parts - Black
Whip up delightful meals in your motor home every single day by equipping your cooktop with the Suburban 140229 OEM RV Stove Range Piezo Burner Knob. Created as a reliable replacement part for worn-out and broken ignitor dials, this stove knob features an ergonomically designed structure that's both functional and practical. The cooktop dial is coated with a matte and heat-resistant finish that allows you to easily handle the grip without risking being burned or scalded. This knob fits various models of Suburban range and cooktops such as SCNA3, SRNA3S, and SRNA3L.
_ HEAT-RESISTANT STRUCTURE - Reinforced with a thermal-resistant coating, the knob effectively resists heat to ensure that you won't get burned or scalded when handling it.
_ NON-SLIP GRIP - You won't have trouble adjusting the heat of your stove with this burner knob that features an ergonomic structure and delivers comfortable usage.
_ SUITABLE FOR AN ARRAY OF COOKTOPS - The 140229 burner knob fits SCNA3, SRNA3S, and SRNA3L Suburban cooktops. The stove dial measures 2 inches in diameter and approximately 1.25 inches tall.
_ ORIGINAL EQUIPMENT MANUFACTURER - Guaranteed OEM part to deliver you only with a reliable and high-performing product.
_ SUPPLIES AND PARTS FOR MOTOR HOMES - This item is an original product of Suburban. A full line of Suburban accessories and replacement parts are also available.