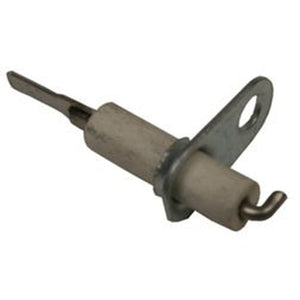 Suburban 232577 OEM RV Stove Electrode Replacement - Gas Burner Ignitor, For 54800
The Suburban 232577 Stove Electrode Replacement is an ideal part accessory for your recreational vehicle's gas burners. Keep your food hot and fresh and fix your RV's broken stove with this functional ignitor. This trailer tool comes with a 30-day manufacturer's return policy and only fits with certain models. Before purchasing, confirm whether it's suitable for your burner or not. Directly contact the seller to inquire about the availability and the compatibility of the accessory with your trailer's stove.
_ ELECTRODE REPLACEMENT - The Suburban 232577 is a functional electrode replacement for your RV's stove. Comes in handy when your burner accidentally breaks.
_ MULTIPLE COMPATIBILITY - This tool is compatible with only certain yet multiple models. Contact the seller directly for inquiry.
_ FOR RECREATIONAL VEHICLES - A great backup tool when you're on the road and riding on a trailer with your friends and family. It measures 2 x 1 x 1 inches.
_ OEM PRODUCT - This item is an original product by Suburban. A full line of other Suburban accessories and replacement parts are also offered.
_ 30-DAY RETURN POLICY - An item can be returned within 30 days from the day of purchase. It must be in its unused, original condition unless there's a manufacturer's defect.