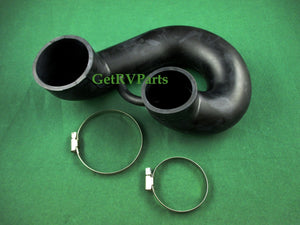 Thetford 38190 Discharge Hose Kit TECMA Silence by Thetford
Regular price $96.99 Sale
Tecmaå¨ Silence Plus Discharge Hose Service Kit by Thetfordå¨. This product is made of high-quality materials to serve you for years to come. Designed using state-of-the-art technology and with customers in mind. It will meet your needs and deliver great quality at an affordable cost.
åÊ
Features:
High quality at an affordable price
Expertly made from premium materials
Built to match your exact requirements
This Thetford product is professionally and meticulously designed to provide superior durability you are looking for. The company does not accept compromises when it is going about quality, so you can be completely confident that this product is second to none. It is manufactured from first-rate materials to ensure outstanding reliability. This Thetford product provides efficient and worry-free service for many years ahead which makes it the perfect option for your ultimate satisfaction.
As the world's leading manufacturer of mobile sanitation products for the RV, marine, camping and truck markets,åÊThetfordå¨åÊCorporation makes mobile living a more pleasant experience.